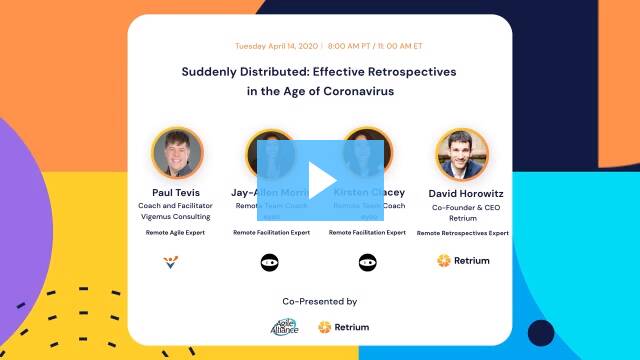 Setting the stage. Gathering data. Encouraging participation. Making your team feel safe.
Suddenly Distributed: Effective Retrospectives in the Age of Coronavirus
Facilitating retrospectives doesn't come without challenges that require attention and preparation to overcome. And these obstacles to success can be exaggerated by a sudden and dramatic shift in team dynamics like a sudden transition from being together to working from home.
David Horowitz, Diana Larsen, Esther Derby, Molood Ceccarelli, Paul Tevis, Jay-Allen Morris, and Kirsten Clacey.